These are the only Can Control Back issue's I have extra of. The older issues are to few to sell. Maybe some day for a gallery show?

​ALL CAN CONTROL ISSUES ARE PRINTED ON TOP QUALITY GLOSSY, PRINTER PAPER. EACH ISSUE IS HALF OF THE PAGES FULL COLOR & HALF FULL BRIGHT, CLEAR BLACK & WHITE. EACH ISSUE IS 8.5"X11", 32 PAGES (except the CANS & SKATE ISSUE, these have they have 24 pages). EACH ISSUE IS FULL OF THE BEST GRAFFITI ART FROM THAT MOMENT & THE KINGS BEFORE.
​THE FREIGHT TRAIN ISSUES 1 & 2 ARE THE WORLDS FIRST PUBLICATIONS ON THE FREIGHT TRAIN GRAFFITI MOVEMENT. THE INTERVIEWS IN THESE ISSUES INCLUDE SABER, GKone, TOOMR, KRUSH, BATES, HAZE, DTC-KYT CREWS, NYC ZEPHYR.

​IF YOU ARE INTO GRAFFITI ART YOU MUST BUY THESE ISSUES.
THEY ARE A HUGE PART OF GRAFFITI HISTORY!
Thank you for your support. I'm working on a new issue so please register with our contact us page so I can send you info.

INSIDE THE USA:

ALL ISSUES ARE 5.50 each.
​FREE POSTAGE & FREE TAX. EACH ORDER COMES WITH A FEW STICKERS.
​
ANY PLACE OUTSIDE THE USA: ALL ISSUES ARE 10.50 each.
FREE POSTAGE & FREE TAX. EACH ORDER COMES WITH A FEW STICKERS.

​TO ORDER...

LOG INTO PAYPAL AND SEND PAYMENT TO

CanControl1@Comcast.Net.

(write out the issues your buying with your address)

MAIL ORDER: SEND MONEY ORDERS MADE OUT TO SUSAN TRACY / CAN CONTROL TO PO BOX 5796 KENT WA 98064. WRITE OUT THE ISSUES YOU WANT AND YOUR ADDRESS.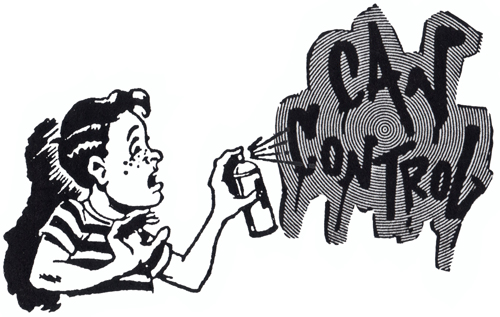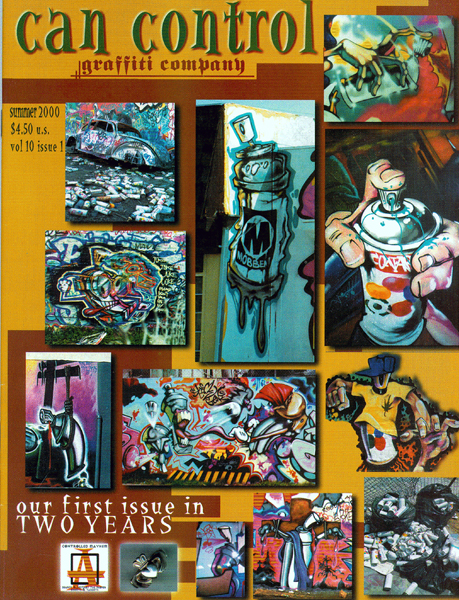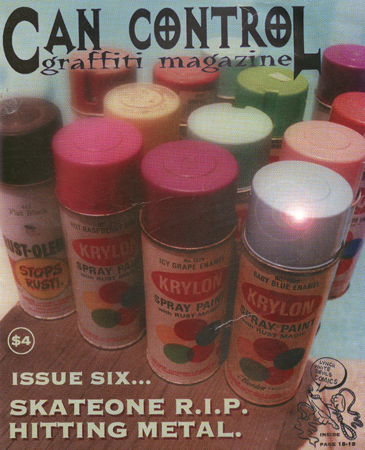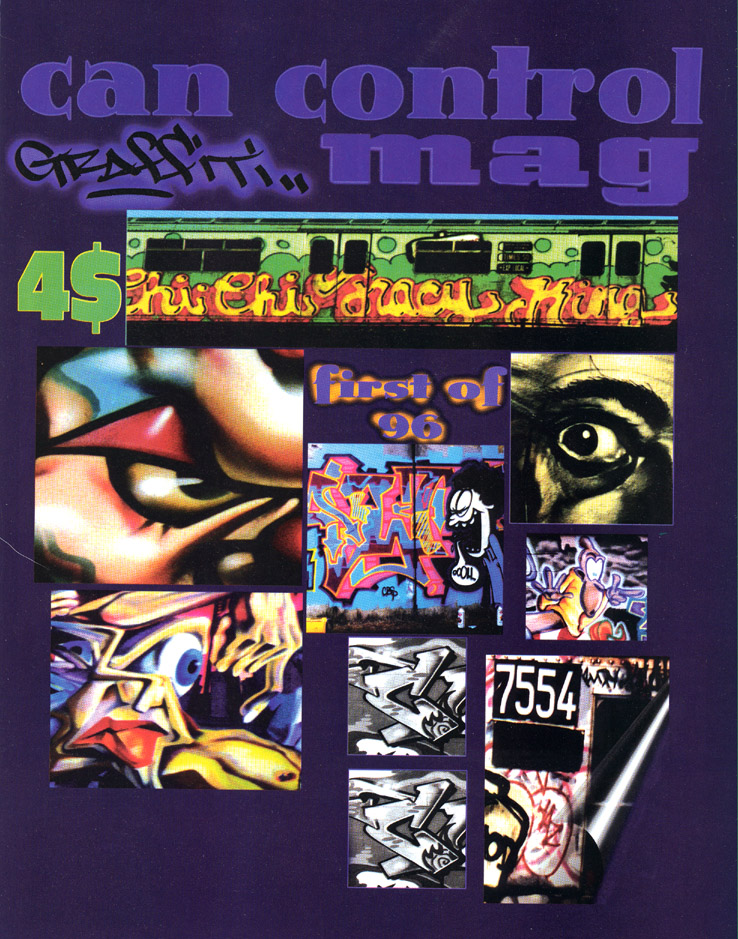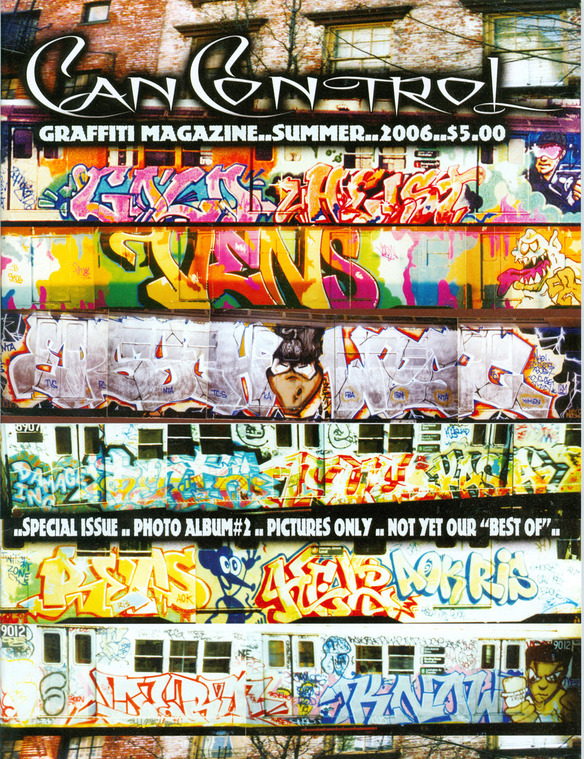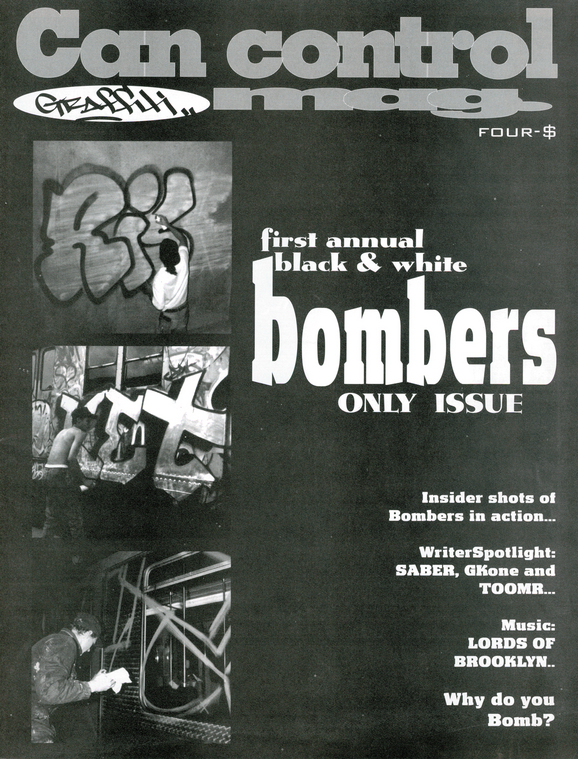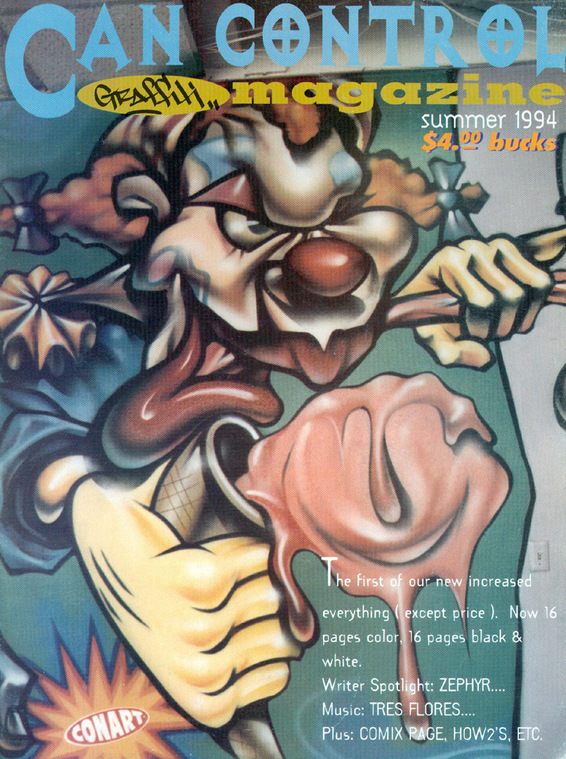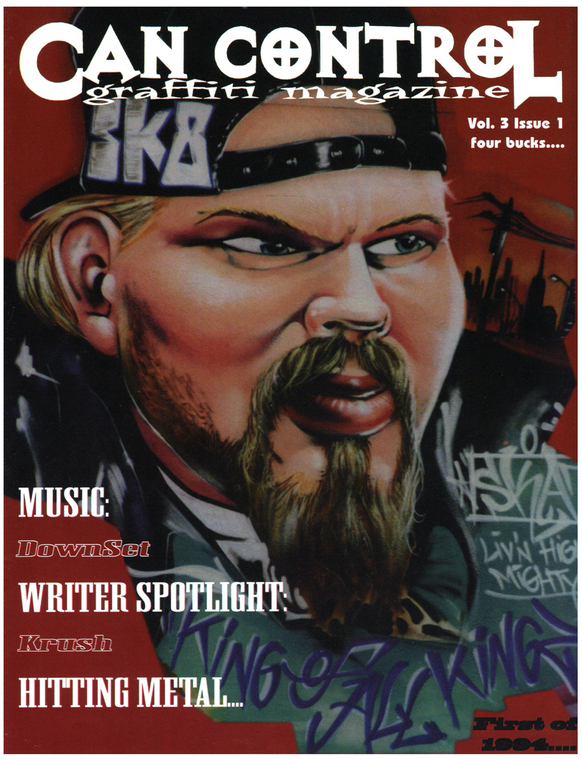 R.I.P. SKATEone ISSUE (24)

1990 OG CANS COVER ISSUE (24)

.